All Nail Salon Be Required to Ventilation
Doshower
Original
2019-03-29 15:41:57
All Nail Salon Be Required to Ventilation

    To make the industry safer and more equitable for workers, here will have the ventilation rule that any nail salon will have to have a ventilation system.

    All nail salons in New York State will be required to have ventilation systems to protect manicurists and others from the potentially dangerous health effects of chemicals used in nail products.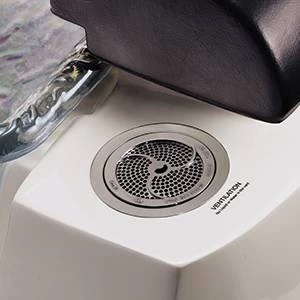 With each dab of polish, slick of topcoat and swipe of acetone-soaked cotton balls, the manicure process entails a slurry of chemicals that make painted nails shiny, durable and removable.spa pedicure chair manufacturer

    Whether it's ventilation or any other matter,doshower pedicure chair and manicure table will have the best idea to you for prevent the damaging health effects.

    All of our pedicure chair pedicure chair no plumbing china can equiped exhausted vent on the base.Newest Exhausted Vent System on Pedicure Chairs for Nail Salon, the required exhaust shall include ventilation tables or other systems that capture the contaminants and odors at their source.
If you have any inquiry,please don't hestate contact us.