Steps on How to Dispose of Acetone1
Doshower
polishperfect
2019-04-12 16:12:46
Steps on How to Dispose of Acetone1

    Most salon professionals work on a manicurist's table or over a pedicure chair tub when using acetone.

    1. Work with Acetone on a Hard Surface. Always use acetone over a hard or flat surface. massage chair wholesales china Accidents happen, so if you accidentally spill acetone, cleaning and soaking it up with a paper towel or cloth towel or rag is easier on a hard, flat surface.

    Inhaling acetone for long periods of time can cause damage to your health. So, be sure to also use acetone in salon that is well ventilated.

    2. Wear Gloves (and a Mask). Be sure to always wear rubber or Latex gloves when using and disposing of acetone. Short-term exposure to small doses of acetone is relatively safe; however, disposing or handling large amounts of acetone should require gloves.These rubber gloves are thick enough to protect the hands when handling and disposing of acetone.

    3. Use a Sealed Metal Container (with a Secure Lid). Hot Sale Doshower Spa Pedicure Chair Proper storage of acetone is of the utmost importance, especially for salon professionals.Acetone must be disposed of in a sealed container as well. Once a manicurist finishes with a client, the professional must pour the used acetone in a sealed metal container to be disposed of at the end of the day.

    DOSHOWER whirpooling pedicure spa chair crystal sink acetone proof wood arm pedicure chair wholesale pedicure chair massge chair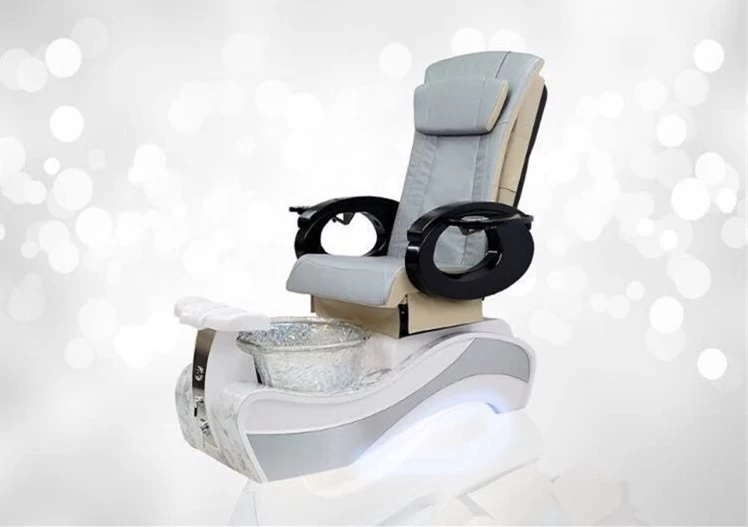 Do you use acetone products?If so, we would love to share more nail salon furniture to you,which can safetly prevent acetone!

    Contact Us

    www.pedicurespamanufacturer.com

    salon@doshower.com

    whatsapp:+86 18064687502