Browse Categories
Subscribe

Get email updates on new products
News

WHAT IS A MAGENETIC JET?    Some salon owners prefer using disposable liners in pedicure bowls to easily keep equipment clean. Disposab...

China Doshower vintage barber chair with sale barber shop and saloon chairs for salon beauty spa equipment supplier Product Description ...

How to Maintenance Pedicure Chair Foot bath: The pedicure spa tub/foot bath must be cleaned between every client. · Drain water f...

What are the whirlpool system pedicure chair? One of the most common questions we get is, "what are pipeless pedicure chairs?" Well, I'm going to answ...

Three Consideration When Choosing Massage Bed     Whether you're a new massage t...

DOSHOWER spa pedicure chair factory with luxury pedicure spa massage chair for nail salon -DOSHOWER Product Information nail ...

China Doshower classic styling salon chair with hair stylist hydraulic barber chair for beauty spa equipment supplier Name: China Doshower class...

Doshower(pedicure chair supplier china) is a very loving family, where every employee can feel the warmth and care like at home, which is also the emb...

In the fast-paced urban life, most people are always in a state of high intensity in the face of busy work and various life pressures. Instead, they n...

For lots of professional nail shop ,they will need a high-tech manicure station,which can make nail technicians and customers doing the nails easier,f...
Contact Us

Doshower Sanitary Ware Co., Ltd.

Business Phone: +(0086) 18029348856
Office Tel: +(0086) -0757-82569253
E-MAIL: win@doshower.cn
ADDRESS: No.7-8 International Sanitary Ware Plumbing City, Foshan, Guangdong, China


If you have any question ,please click the contact us ,we will give you best service!
Contact Now
luxury spa pedicure chairs with manicure supplier china of massage chair wholesale china DS-4005
1. Type: Pedicure Chair
2.Brand: Doshower
3.Style: Spa pedicure chair
4. Water supply source: installation for hot and cold water
5. Massage Function: kneading Massage
6.Spa Base: fiberglass with steel frame
7. Certification: CE / UL
8. Color: optional
luxury spa pedicure chairs with manicure supplier china of massage chair wholesale china
▎Production process: mold processing - package
Product description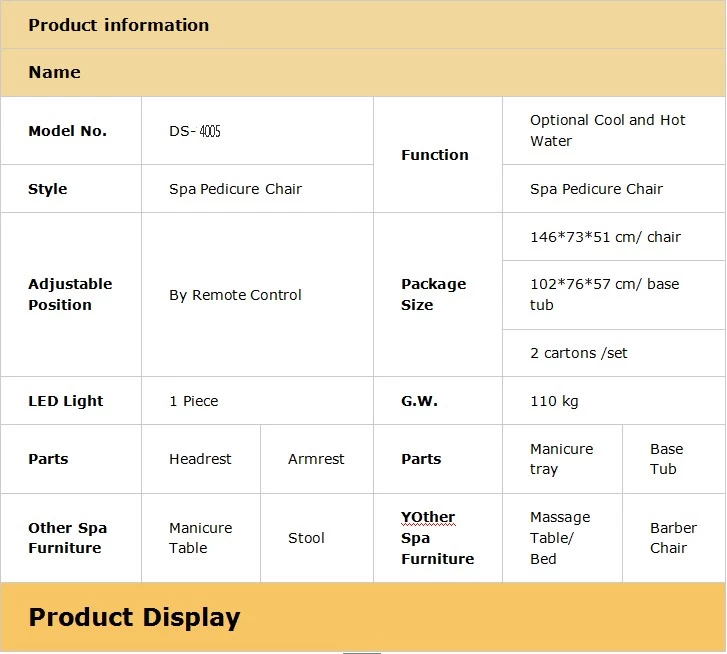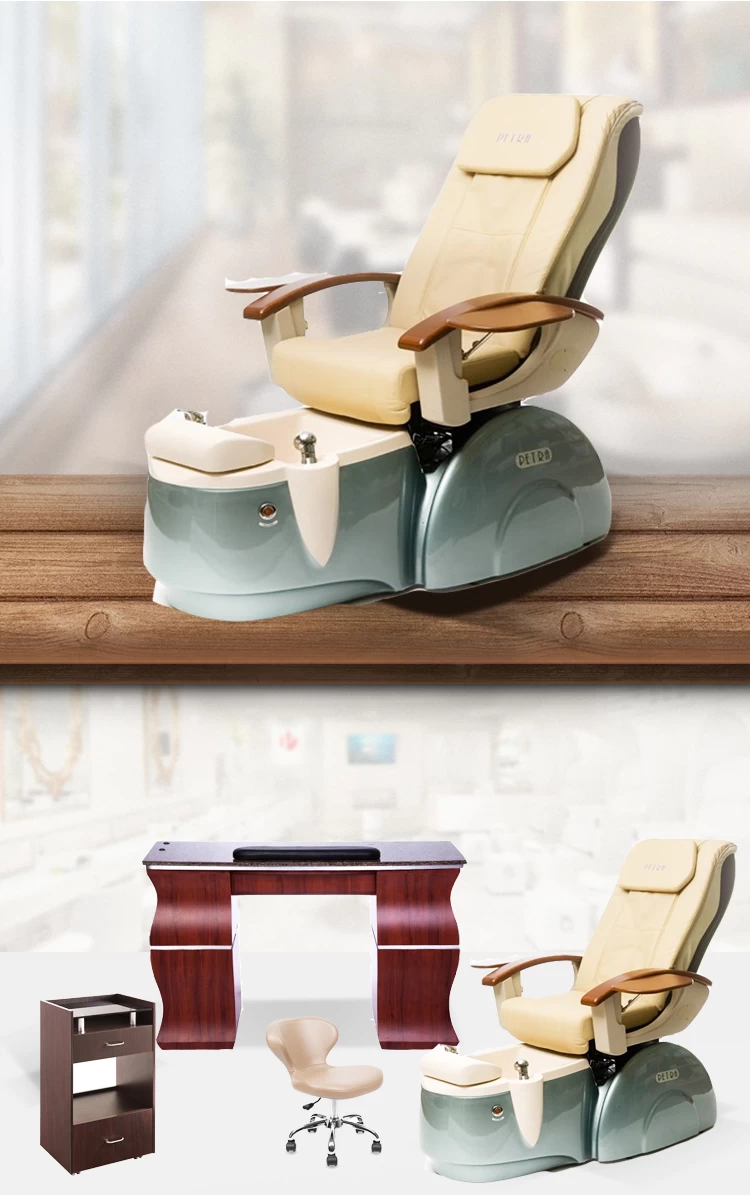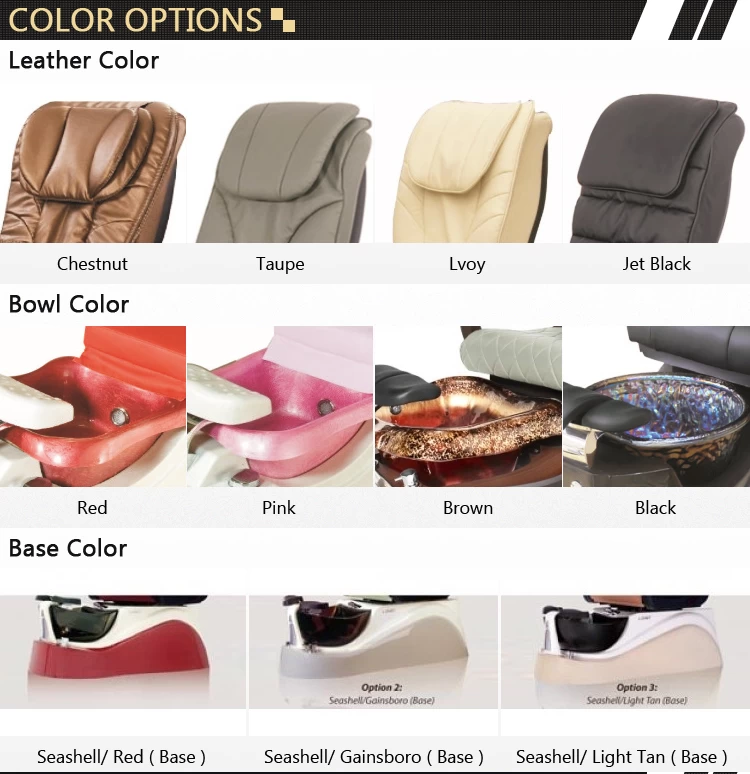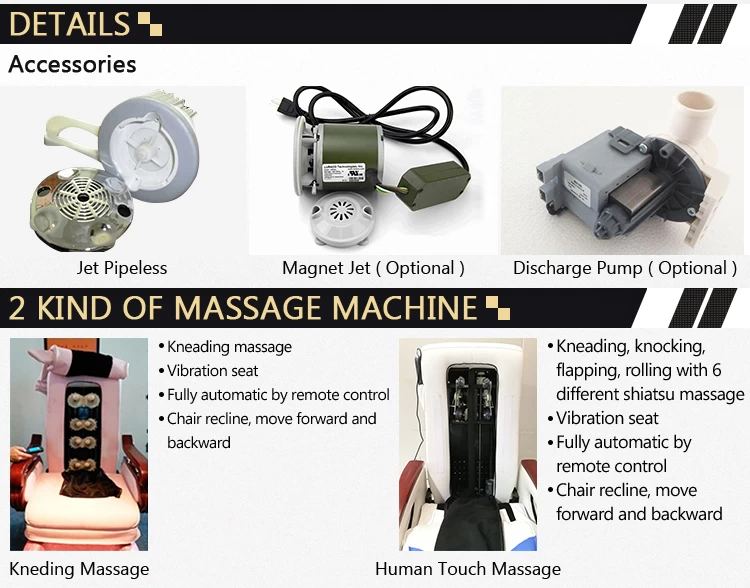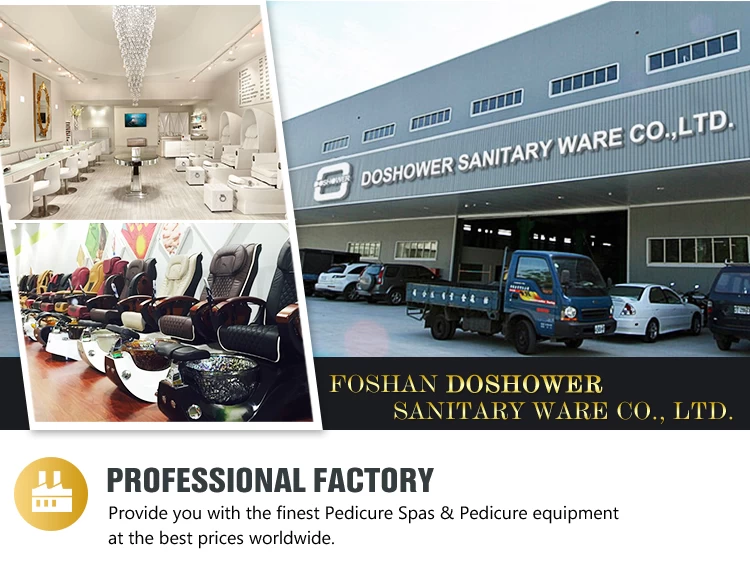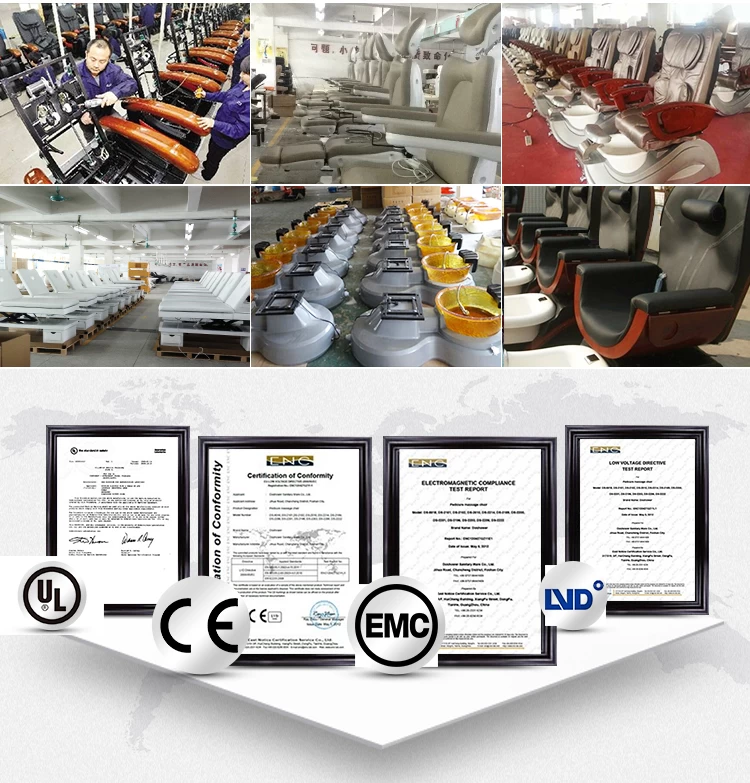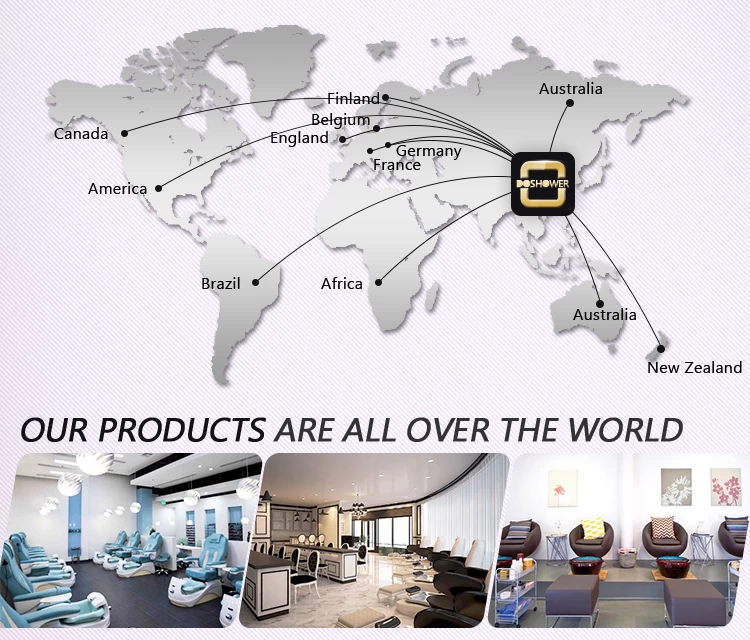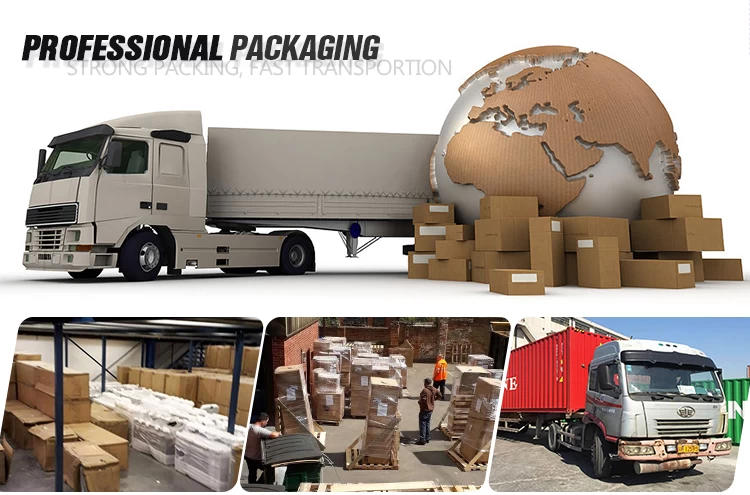 ▎ Our services

Service idea:
1. 24 hours online: we are one of the members of top 5 spa salon equipment companies in China.
1.OEM Provided: Providing customized service with regard to the customer's design.
2. Fast delivery: production time is 15-20 days.

▎Contact us:
If you have any questions, welcome to us. 
Your great attention for our company is greatly appreciated.
Welcome to visit our official website 
www.pedicurespamanufacturer.com
Doshower Sanitary Ware Co., Ltd.
Tel:+0086 18029348856
Contact Person:Win Tan
PDF Show:PDF
Other Products